Business Programs That Might Interest You
Learn about start dates, transferring credits, availability of financial aid, and more by contacting the universities below.
What is an MBA in Healthcare Administration
MBA Programs in Healthcare Administration combines the fields of business and healthcare administration. These concentrations will prepare you for a variety of careers within healthcare including CEOs, hospital administrators, project managers, or practice managers. Specialized courses such as clinical informatics, medical law, and medical terminology are combined with the traditional business courses of accounting, finance, marketing, and operations provide MBA in Healthcare Administration candidate's cutting-edge knowledge and specialized skills for the ever changing healthcare landscape. Health Care Administration graduates are prepared to secure positions in hospitals, health maintenance organizations, health insurance companies, government and public health agencies and social service agencies. Potential candidates align their personal interest with the conceptual, technical, and analytical competencies required to lead and manage within healthcare delivery systems.
What is the Career Outlook for Healthcare Administrator MBAs
Careers as healthcare administrators are expected to grow 20% from present to 2026, based on Bureau of Labor statistics from the US Department of Labor. There is an increasing demand for healthcare services for baby-boomer populations and an increased longevity for the elder population based on healthcare advances. These advances increased the need for healthcare workers and additional healthcare facilities requiring managers who have the skills and talent to manage healthcare delivery.
How Much Do Healthcare Administrators with an MBA Earn
Based on Bureau of Labor statistics median annual wage for medical and health services managers is $96,540. The median wage is the wage at which half the workers in an occupation earned more than that amount and half earned less. The lowest 10 percent earned less than $56,970, and the highest 10 percent earned more than $172,240.
The median annual wage for medical and health services managers in the top industries in which they work are as follows:
| Sector | Avg. Salary |
| --- | --- |
| Hospitals; state, local, and private | $104,340 |
| Government | $104,110 |
| Outpatient care centers | $89,480 |
| Offices of physicians | $87,540 |
| Nursing and residential care facilities | $80,340 |
Where Do Healthcare Administrator MBAs Work
Using Bureau of Labor Statistics medical and health services managers hold approximately 352,200. The largest employers of medical and health services managers were as follows:
| Sector | Avg. Salary |
| --- | --- |
| Hospitals; state, local, and private | 36% |
| Offices of physicians | 11% |
| Nursing and residential care facilities | 10% |
| Government | 8% |
| Outpatient care centers | 7% |
These included positions such Health Information Managers, Health policy analysts, ambulatory care managers, portfolio managers, strategists, hospital CEOs, project managers, management analyst, and hospital administrators.
What is the Career Outlook for Healthcare Administrators
The job prospects for healthcare administrators is favorable for the long-term future. Equally important is the number of employees who will be retiring within the next 5 to 10 years. This will necessitate filling a number of leadership positions for which healthcare administration MBAs will likely have the best prospects. The healthcare administration field also has needs for insurance service managers, physician practice managers, and administrators for entire hospitals and long-term care facilities.
Additional Careers Opportunities For Healthcare Administration MBAs
An MBA in Healthcare Administration prepares you to take on a leadership position in a very wide range of clinical leadership and operational settings within a medical center or hospital. The benefits of healthcare administration is that it allows you to work under the umbrella of a broader category of job opportunities. Healthcare provides many opportunities for the MBA where typical career paths for the MBA would require them to move between organizations. The Healthcare Administration MBA has multiple opportunities within one organization or one facility based on their skills. Here are some examples of possible career opportunities.
Administrative Support Services Managers plan, direct, and coordinate supportive services of an organization. Their specific responsibilities vary, but administrative service managers typically maintain facilities and supervise activities that include recordkeeping, mail distribution, and office upkeep.
Clinical managers oversee a specific department, such as nursing, surgery, geriatrics, specialty care, or physical therapy, and have responsibilities based on that specialty. Clinical managers set and carry out policies, goals, and procedures for their departments; evaluate the quality of the staff's work; and develop reports and budgets.
Insurance Underwriters decide whether to provide insurance and under what terms. They evaluate insurance applications and determine coverage amounts and premiums.
Group Practice Managers manage access, efficiency, productivity, missed opportunities, clinic practice management, pending appointments, and management of consults.
Healthcare Business Consultants utilize their background in healthcare administration and Masters in Business Administration knowledge to provide consultative services to small medical practices and large hospitals to promote efficiency and operational excellence. Many healthcare providers seek to optimize their practices and hospitals desire to better manage their costs.
Health information managers (HIMS) are responsible for the maintenance and security of all patient records and data. They must stay up to date with evolving information technology, current or proposed laws about health information systems, and trends in managing large amounts of complex data. Health information managers must ensure that databases are complete, accurate, and accessible only to authorized personnel.
Facility planners manage operations which tied to strategic planning and require close liaison with hospital leadership to lead studies and research and analysis of organizational trends.
Nursing home administrators manage staff, admissions, finances, care of the building facility and regulatory requirements, as well as care of the residents in nursing homes. All states require licensure for nursing home administrators and the licensing requirements vary by state.
Project managers for a number of facilities are sought as MBAs because of their financial strength and analytical background necessary for process improvement, quality improvement, hospital growth, and strategic planning.
What is the Difference Between an MBA and a Master's Degree in Healthcare Administration
An MBA in Healthcare Administration has an overall business focus with less time spent on policy and more time spent on operations and business. Candidates provide strong financial knowledge which is preferred by a profit driven organizations. MBAs provide strength in operational knowledge at a greater level of intensity than a Masters in Healthcare Administration student.
Masters in Healthcare Administration students curriculum is more geared to the regulatory aspects of healthcare management, such as preparation for the joint commission on accreditation of healthcare organizations.
MBA skills are focused more on the goods and services provided by hospital whereas the MHA focuses on the human side. The MBAs provide operational expertise based on business decision support.
Pros and Cons of a Healthcare Administration MBA Vs MHA
Both programs provide the necessary background to work with in healthcare organizations. The MHA will focus more on the policy side, whereas the MBA will focus more on the operational side. MBAs a better approach if you want to look at being a hospital administrator or a clinic director because the MBA skill set allows you to move more fluidly across the organization and positions with additional potential. The skills of the MBA can be translated between private sector and federal sector, small and large clinics, and within hospitals. The MHA limits the flexibility to work between organizations.
What Skills Make a Successful Healthcare Administrator MBA
| Sector | Description |
| --- | --- |
| Analytical skills | Are a necessity to understand data, performance improvement and process operations. |
| Communication skills | Are utilized to effectively communicate information to employees for initiatives and other factors which affect the care they provide to patients. |
| Detail oriented | Healthcare administrators are required to keep a pulse on hundreds of operational components, some complex others not as complex. |
| Interpersonal skills | Are a key requirement of healthcare administrators because the higher an individual moves within an organization the greater reliance they have on their interpersonal skills to achieve goals. |
| Leadership skills | Administrators are required to have skill sets which aid them in aligning strategic goals with patient care and financial viability. |
| Technical skills | Today's hospital administrators must be aware of changes in healthcare technology and data analytics. |
Healthcare Administration Licensing Information
A license is not typically required for hospital administrators. Quite often there are requirements for minimum education degrees, such as Bachelor's degree or Master's degree. Some facilities prefer certification designations such as American College of Health Care Administrators (FACHE) or American Health Information Management Association (AHIM).
All states do require licensure for nursing home administrators. The requirements vary by state. In most states, these administrators must have a bachelor's degree, complete a state-approved training program, and pass a national licensing exam. Some states also require licensure for administrators in assisted-living facilities through Long Term Care Administrator Boards.
What is a Typical Healthcare Administration MBA Curriculum
The MBA in Healthcare Administration has a number of core classes similar to MBAs but also provides specialized medical courses. Working in the medical field requires a basic understanding of clinical terminology. Typical classes will include accounting, financial management, business ethics, human resources, marketing, international business, and quality management. The clinical focuses will include clinical information systems, medical ethics, healthcare policy, healthcare informatics, medical law, healthcare, economics, healthcare management, healthcare systems, and insurance.
Clinical information systems introduces the MBA to the basic concepts that are associated with electronic health records, including computerized physician order entry, clinical decision support, clinical reporting, electronic health record certification, meaningful use guidelines, and clinical reporting for both inpatient and outpatient settings.
Medical ethics helps the MBA to understand medical ethics and boundaries within professional interactions in healthcare, including ethics, application and practice management. These include topics such as state medical board reporting, healthcare fraud, physician impairment, confidentiality, risk management, informed consent, conflict of interest, and sexual boundaries.
Healthcare policy helps the MBA to understand the dynamics between public and private health, including Medicare and Medicaid requirements, healthcare policy and services, gerontology, long-term care services, public health, financial management and healthcare institutions, health literacy, epidemiology, biostatistics, and policy development.
Medical law includes study of legal considerations within healthcare to include mental health law, ethics, allocation of scarce resources, reproduction, organ donation, abortion, and assisted suicide.
Healthcare Economics study includes economic principles, economic analysis, health informatics, global health, and US healthcare systems to understand competition in the marketplace, healthcare system dynamics, and insurance management.
Healthcare Informatics provides the MBA information on electronic health records, healthcare software applications, care delivery systems, systems and analysis, feasibility and cost-benefit analysis, system validation, human factor design, database design, and regulatory requirements.
Healthcare management which are structured to provide the MBA with skills necessary to manage human resource development and staff relations, cultural competencies, supervisory skills, values-based decision-making, project management fundamentals for healthcare, and systems thinking.
Healthcare systems aid the MBA in understanding innovative technique application, use of multidisciplinary approaches, process design, business process reengineering, flow management, quality management, and quality improvement.
Insurance provides the background necessary for client management, account management, associated cost management, HIPAA Certification, individual health insurance, Medicare certification, and consumer directed healthcare.
Intensify the effects of your MBA in Healthcare Administration
A number of MBAs in Healthcare Administration combine their MBA in Healthcare administration with industry certifications such as Fellow of the American College of Healthcare Executives (FACHE), Lean Six Sigma Green Belts and Black belts or Certified Quality Engineers. You can intensify the earning effects by an additional $10,000 to $25,000 per year.
On-Campus or Online Healthcare in Administration
Education consumers of all ages have changed the dynamic of how education is presented in the current marketplace. As society develops an increasing reliance on information technology and social media, students have demanded more flexible opportunities to attend classes. Higher educational institutions have realized, in order to be competitive in the marketplace, they must offer a wide range of online courses in addition to their on-campus courses.
Each student must weigh their own personal factors and determination of attending online or on campus. Information technology has greatly improved the number of graduates in MBA programs by providing flexibility and alternatives for student learners. There are nearly 3 million students currently enrolled in online degree programs full-time with approximately 6 million students taking at least one online course as part of their degree program.
The pros of online learning include lower overhead cost which include online textbooks, dormitory expenses, and commuting cost. The convenience and flexibility of choosing your own times for learning, and the comfort of learning in your own home.
The cons of online learning include limited social interaction, computer and software issues as well as cost of high-speed Internet, often requires the student be self-motivated and disciplined progress through the program.
The pros of campus-based learning include face-to-face and in person interaction with instructors and fellow students, regularly scheduled class hours, use of the school's library, athletic facilities, and laboratories.
The cons of campus-based learning include the requirement to travel to classes, lack of time flexibility, and housing costs.
One of the benefits to online learning as it relates to tuition cost is that a number of schools offer free textbooks online and include these texts in the price of tuition.
How Much is Tuition for Healthcare Administration MBA Programs
Tuition related to the Healthcare Administration MBA program can vary based on a number of factors such as in-state or out-of-state tuition or whether you are attending classes at a brick-and-mortar institution or online.
Tuition does not include any other expenses such as dormitory expenses if you're attending on-campus, books and supplies, and additional school administrative fees. Many schools offer auto payment and monthly bill payment plans. The percentage of MBA in Healthcare Administration students receiving financial aid range from 55% to 73%.
A student must also take into account the expected utility and return on investment for Healthcare Administration MBA Programs. For example, a director of operations may make approximately $101,036 and a group practice manager may make approximately $109,000 in healthcare. Many typical graduate degree programs do not result in an equal median salary. For example, a staff accountant with a Master's degree in accounting may make $ 49,816, an accountant may make $51,431 and a senior accountant may make $64,539 according to pay scale.com. As a prospective MBA student one would keep in mind the amount of time that would take to pay back their degree. An accounting degree for a four-year private nonprofit school has an annual cost of $32,405 and a public school has a cost of $15,600 per year. So for example if you attended a public school for four years total cost would be $62,400 and as an accountant with a Master's your salary would be approximately $51,431. An average loan repayment time is 10 years. You could pay back your student loan almost 36% faster.
GMAT Scores for Healthcare Administration MBA Programs
The Graduate Management Admission Test (GMAT) is used to find and compare candidates for MBA Programs and is used as a predictor of academic success. The GMAT assesses your analytical, writing, quantitative, verbal, and reading skills related to education. It does not measure business knowledge or skill, nor is it a measure of intelligence.
An analysis of on-campus GMAT scores shows the average low score as 461.50 and the average high score as 655.00, with the average on-campus GMAT being 557.24. An analysis of online GMAT scores shows the average low score as 479.70 and the average high score as 654.50, with the average on-campus GMAT being 549.99.
Student / Faculty Ratio for Healthcare Administration MBA Programs
Faculty to student ratios have become an increasingly important criteria for selective Healthcare Administration MBA candidates. This ratio is shown to impact educational rigor based on curriculum structure and course offerings. Large auditorium style classes are not the preferred learning environment. The national average for universities is eighteen students to one instructor. 18:1. This can vary widely between institution to institution and between private colleges and public universities. The reason this is important to you is that a lower ratio indicates a university pays more faculty members to instruct the students at the University and to offer additional guidance. This can be seen as a direct reflection of and institutions attitude towards their students success direct instruction time, and excellence in performing their degree requirements.
Although not specific to the Healthcare Administration MBA common on campus MBA student to faculty ratios show the best ratios at .07, the worst student to faculty ratio, 12.84 , with the average student to faculty ratio being 3.41. For online MBA student to faculty ratios show the best ratios at .30, the worst student to faculty ratio, 12.84, with the average student to faculty ratio being 2.95.
Campus Student/Faculty Ratio
Online Student/Faculty Ratio
To find out the exact number of actual faculty that hold degrees or have experience in the concentration, research the individual schools faculty pages to determine these numbers. In recent years. Staff include nontenured adjunct staff who typically possess a Master's degree but are not qualified to seek full-time or tenured positions at the institution. Adjunct staff are typically only part-time allowing the institution to maintain cost savings by avoiding insurance and retirement options typically associated with faculty positions. Accordingly, these individuals are often paid less, which means they must seek additional employment to supplement their earnings. This can be seen to have a subtle impact quality of the educational instruction they provide.
Student Population for Healthcare Administration MBA Programs
The student population for Healthcare Administration MBA Programs varies in concentration. Similar to the student to faculty ratio, the student population can vary widely based on the institution. For example, on campus MBA Full-Time Student Populations with full-time and enrollment range from the smallest enrollment of 9 students to a largest enrollment of 1320 students with an average of 360 students. On campus MBA Part-Time Student Populations with full-time and enrollment range from the smallest enrollment of 11 students to a largest enrollment of 1961 students with an average of 404 students.
Online MBA Full-Time Student Populations with full-time and enrollment range from the smallest enrollment of 18 students to a largest enrollment of 1320 students with an average of 302 students. Online MBA Part-Time Student Populations with full-time and enrollment range from the smallest enrollment of 21 students to a largest enrollment of 1961 students with an average of 413 students. The data presented are for the total MBA population for schools that offer a concentration and it not the number of students in the concentration itself.
The effects of student population may be important to you as you are selecting your institution. You may prefer smaller groups or larger, more diverse student groups. This would be a matter of personal preference. There are number of positive factors related to interaction with the student population, including networking, sharing of information, friendly competition, and learning your own personal limits. Depending on your personality you may enjoy competing against a larger student population or prefer a much smaller population.
The pros of a smaller student population include smaller class sizes and more access to faculty members. The cons of the smaller student population are that the smaller population may affect NCAA division status or very limited sports offerings, less extracurricular activities and fewer options for social events.
The pros of a larger student population are that they are typically located within larger metropolitan areas, offering a number of attractions and additional social and cultural events. Larger universities also offer greater diversity and cultural awareness. The cons of a larger student population are that you may feel trivial in relation to the entire school population until you find your niche with dormitory and extracurricular activities.
Healthcare Administration MBA Student Population from the United States
Global competition for some concentrations will make having a diverse international student population an important asset for both perspective when entring a market, maintaining, or growing a market outside the United States. Having access to alumni from other countries can become a valuable asset for networking, getting introductions or other connections. On the other hand, are there pros to some concentration where the student populations is mainly from the United States. In either case, MBAs. When considering most jobs come from people who you know or
Faculty Information for Healthcare Administration MBA Programs
Faculty concentration may be a consideration for you in your selection of Healthcare Administration MBA Program. The experience in your instructors can vary based on their own work experience and professional teaching experience. It is important for you as a candidate to research the MBA faculty at your desired institutions and determine their strengths in regard to faculty concentration. A large faculty concentration with a number of faculty with doctorate degrees can be an indicator of your institutions commitment to programs. Smaller faculty concentration where the majority of faculty are master's level instructors may indicate a smaller commitment to excellence or greater budgetary constraints.
Best MBA Programs in Healthcare Administration – GMAT Scores, Salaries, Rankings
The number of on-campus MBA Healthcare Administration programs offered: 285
The number of online MBA Healthcare Administration programs offered: 160
Having the opportunity to select from both online and campus programs affords the MBA in Healthcare Administration a number of opportunities. For example, if a campus program is not offered for the specific concentration you want to study, an online offering may be available from the 30 online MBA in Healthcare Administration concentrations. Many campus-based programs now offer flexibility to take courses both in the classroom and online for the same class, allowing even greater flexibility for potential student candidates. Attending online classes also provides the students the opportunity for networking across greater geographical areas which may provide a distinct advantage online students as they progress through their degree, which is another consideration to make when you are applying to programs.

Take the next step toward your business future with online learning.
Discover schools with the programs and courses you're interested in, and start learning today.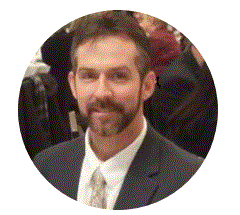 Robert works in Healthcare Administration as a Lean Six Sigma Black belt, Certified Mentor, and Transformational Coach. He enjoys promoting and educating on process improvement, Lean Six Sigma, OpEX and project management. He also enjoys projects for environmental initiatives including corporate social responsibility, LEED, and sustainability initiatives.