$82,674
Average Starting Salary
$35,710
Average In-State Tuition
189
Average Student Enrollment
Online MBA Programs
Discover information on start dates, credit transfer processes, initial salary expectations, financial aid opportunities, GMAT requirements, tuition fees, student-to-faculty ratios, and average post-graduation employment rates.
What is an MBA in Marketing?
There's a reason Marketing is the most popular MBA concentration. It provides students with a well-rounded course of study that includes Project Management, Customer Relationship Marketing, Digital Marketing, Consumer Branding, Product Development Management, Market Research, and Database Management. Some programs, like Boston University's top-ranked full-time MBA program at the Questrom School of Business, is a bit more traditional featuring a collection of data-driven courses. The curriculum is designed to strengthen a student's market research skills in a global economy; whereas programs at Southern New Hampshire University MBA program cater to the working adult focusing on marketing theory coursework; aka, the case-study method of learning a business. It really comes down to your preferred learning style.
Outside of the core business classes (Accounting, Statistics, Business Law, Information Systems, and more), an MBA in Marketing program offers specialized coursework in consumer behavior, brand and product management, promotion management and selling strategies. Students are given all the necessary tools for running a company's integrated marketing campaign. Whether you want to work in business development, PR, advertising, customer relations, sales, or digital marketing, there will be plenty of management opportunities for those with an MBA in Marketing.
Finishing an MBA in Marketing gives you greater insight into the most important stakeholder in a company: the consumer. You begin most MBA's in Marketing by mastering industry buzzwords like target customer, buyer persona, influencer marketing, and brand recognition. Most programs finish with a complete understanding of how to plan, implement, and analyze a comprehensive marketing strategy. In order to become a subject matter expert in any chosen field, one must have a pulse on their respective industry. With an MBA in Marketing, you have a front row seat in the fast-paced, always changing fields of digital advertising, PR, and marketing.
Supported by solid foundation courses in business administration, an MBA will provide you will a thorough understanding of each specialty within Marketing. From managing a startup's inside sales team to implementing a PR strategy for an established tech firm, a career in marketing is only limited by ones preferred specialty. An MBA in marketing strikes the perfect balance between a creative and an entrepreneur.
100 Best MBAs in Marketing
If you notice any errors in the MBA program database, please contact
Online Leadership Programs
Discover information on start dates, credit transfer processes, initial salary expectations, financial aid opportunities, GMAT requirements, tuition fees, student-to-faculty ratios, and average post-graduation employment rates.
What is the Career Outlook for an MBA in Marketing?
According to the U.S. Bureau of Labor Statistics' 2018-2019 Occupational Outlook Handbook, marketing managers should see a 10% employment growth in the next decade. This is faster than the average compared to other occupations. Depending on your marketing area of specialty, industry growth ranges from 7% to 23%. If your goal is to become a Market Research Analyst, job security won't be an issue. The Market Research Analyst career is expected to grow by an impressive 23% over the next decade.
With the slow death of print media comes a new era of digital advertising. From content marketing managers to creative directors, understanding the online advertising game is paramount to one's success as a marketing professional. As much as a Bachelor's degree in marketing can get you "a foot in the door," the best way to differentiate yourself is finishing your MBA.
It will give you a distinct advantage from other job prospects. Not only will you have a growing digital marketing portfolio, it an MBA provides a chance to master advertising software programs like Adobe Creative. Your education will also open the doors for industry credentials offered by The Public Relations Society of America and the Marketing Research Association (Professional Researcher Certification).
What is the Salary Range for a Marketing Manager?
The median annual wage for marketing managers is $131,180. An MBA in marketing will increase your salary by $40,000 over those with a bachelor degree. Top 10% of marketing managers make more than $200,000 a year. The median annual wage for advertising and promotions managers is $100,810. The lowest 10% earned less than $44,950, and the highest 10% earned more than $208,000. Simply stated, earning a six-figure salary as a senior marketing manager is achievable. Obtaining an MBA degree in Marketing will ensure the right trajectory for a six-figure salary.
The median annual wages for advertising and promotions managers in the top industries in which they worked were as follows:
| Sector | Avg. Salary |
| --- | --- |
| Advertising, public relations, and related services | $116,270 |
| Management of companies and enterprises | $110,060 |
| Wholesale trade | $96,670 |
| Information | $93,120 |
| Retail trade | $86,500 |
The median annual wages for marketing managers in the top industries in which they worked were as follows:
| Sector | Avg. Salary |
| --- | --- |
| Professional, scientific, and technical services | $139,220 |
| Management of companies and enterprises | $138,080 |
| Finance and insurance | $137,510 |
| Manufacturing | $137,430 |
| Wholesale trade | $126,720 |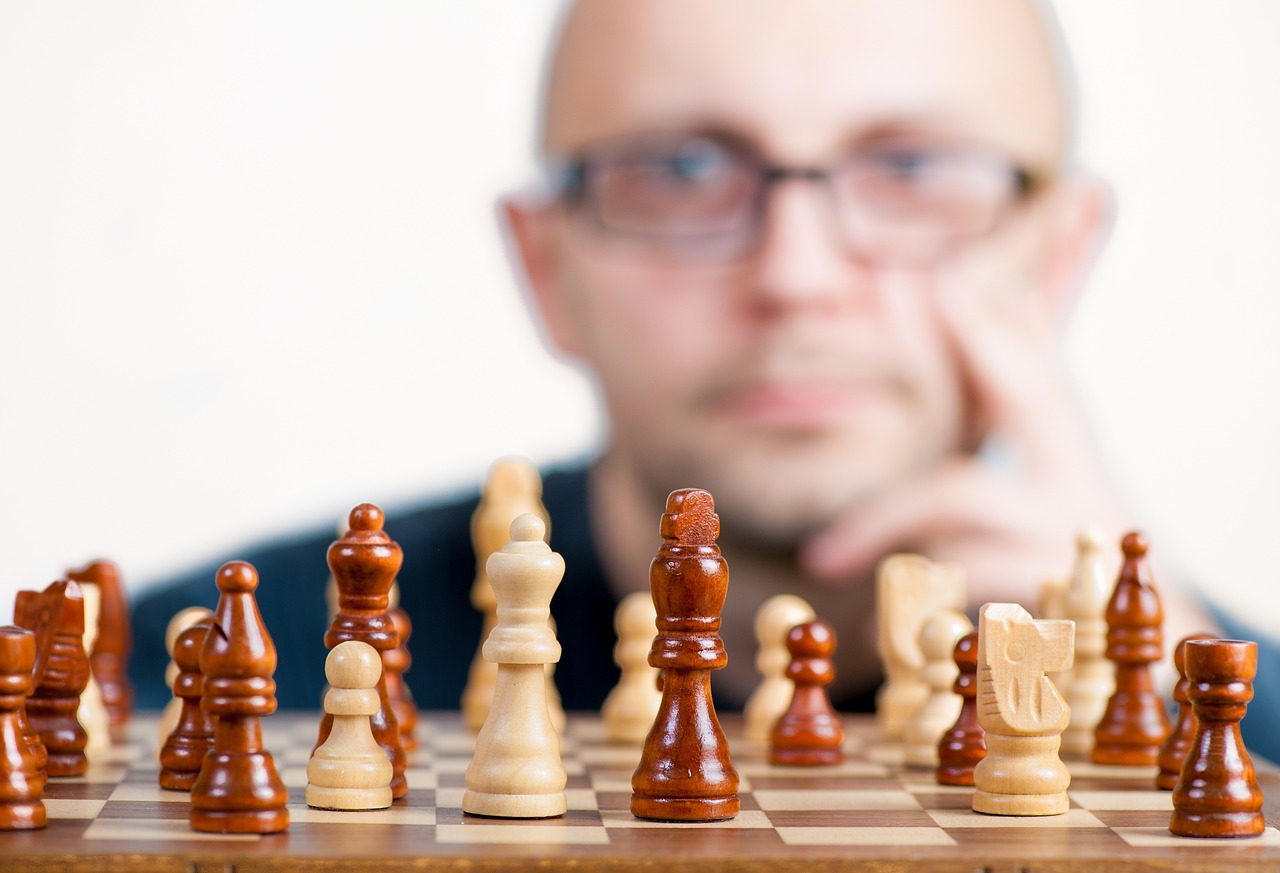 Advance your business career
Find Online MBAs
How Do I Become a Marketing Manager?
First and foremost, you want to decide on your specialty. Finishing an MBA program in Marketing will give you exposure to the careers that make up the ever-changing marketing, advertising, and PR industry. After finishing a summer marketing internship and building a "Look Book" or industry portfolio, a Bachelor's degree is usually enough to secure a position as an entry-level marketing coordinator, account manager, or junior copywriter.
Learning the ropes in an agency setting or working in a corporate environment will afford plenty of opportunities especially if you become a subject matter expert. For example, if you're a copywriter looking to become a Creative Director, it's wise to learn a bit about graphic design for the sake of understanding every angle of an integrated marketing campaign.
To make the jump into advertising, a Bachelor's degree is the preferred baseline credential. An MBA in Marketing is a game-changer. It's no secret that many marketing managers have an MBA in Marketing or other advanced degrees but they also have extensive portfolios. Building a "Look Book" begins as an undergrad and is always improving during your professional career.
During your MBA, you will meet like-minded professionals interested in pursuing the same career path – an invaluable networking opportunity. This lends itself to job opportunities with fellow students, professors in the field, school administrators with corporate connections, and local companies interested in recruiting the sharpest minds in the marketing field. Employers have the reassurance that recent MBA graduates are up-to-date on the latest industry trends.
Why Do I Want an MBA in Marketing?
According to PayScale.com, individuals holding an MBA in Marketing earn almost $40,000 more per year than those holding a Bachelor of Business Administration (BBA) in Marketing by similar employer types. PayScale.com notes that an employee with a marketing BBA working for a company earned a median of $56,683, while an employee with a Marketing MBA working for a company earned a median of $93,804. Marketing employees with digital marketing backgrounds and professional certifications (Google Keywords, Google AdSense, and Hubspot Inbound Marketing) will further differentiate themselves from other job applicants.
In major metropolitan areas, the job market for marketing professionals is fiercely competitive. Where at one time a bachelor's degree might have been sufficient to enter the field, MBA in Marketing graduates are now accepting entry-level positions with backgrounds in design, PR, advertising, journalism, etc. In some fields, such as market research analyst, a master's degree may be required. Advertising professionals who can manage inbound marketing campaigns should have an advantage when it comes to finding a job.
Advancing careers in marketing include:
Advertising Account Executives work within advertising or multi-service agencies, acting as a link between clients and the agency. They are responsible for the coordination of advertising campaigns.
Art Directors are responsible for the visual style and images in magazines, newspapers, product packaging, and movie and television productions. They create the overall design of a project and direct others who develop artwork and layouts.
Brand Managers monitor market trends and advertising and marketing activities to ensure the right message is delivered for their product or service.
Market Research Analysts study market conditions to examine potential sales of a product or service. They help companies understand what products people want, who will buy them, and at what price.
Marketing Directors are responsible for strategizing and implementing the organization's marketing campaigns. They see to it that the marketing projects are not only finished on time but bring in profit for the firm or the client.
Public Relations Specialists create and maintain a favorable public image for the organization they represent. They design media releases to shape public perception of their organization and to increase awareness of its work and goals.
Sales Manager direct organizations' sales teams. They set sales goals, analyze data, and develop training programs for organizations' sales representatives.
Executive Level Marketing Positions Include:
VP of Brand Development The VP of Brand Development focuses on integrating the company's core strategic message throughout its products and services. After receiving research and reports from marketing managers that detail market conditions, customer data, and the competitor activities, VP's of Brand Development adjust the overall strategy with the aim of fulfilling business goals. Their goal is to increase the company's brand recognition and over buzz of the firm's most loyal customers.
VP of Digital Marketing The Vice President of Marketing role strikes the perfect balance of leadership, technical, and business skills. The V.P. of Marketing is the face of the company. As a spokesperson for the company, the VP of marketing is also required to work across departments within the company with the goal of bridging any gaps and strengthening the company's products and/or services. They are the liaison between customer service, sales, and marketing teams. In addition to promotional and team-oriented activities, the VP of marketing's role might also include interviewing and hiring for major positions within the company.
Chief Marketing Officer (CMO) The Chief Marketing Officer, or CMO, is the most senior marketing position. The modern-day CMO does not have a generic, one-size-fits-all background. They are responsible for heading all areas of marketing, including developing, planning, and overseeing the execution of all marketing initiatives. The CMO reports to the Chief Executive Officer (CEO) and is ultimately responsible for the ROI of marketing initiatives in the company.
Which Qualities Make Strong Marketing Managers?
| Sector | Description |
| --- | --- |
| Accountability | Marketing Managers have a dual responsibility of not only generating revenue from advertising/marketing campaigns but also integrate the company's mission statement in each campaign. Marketing leaders are the liaison between customer service, sales, and operations departments. They are part business development and part creative. Whether it's tracking customer loyalty, keyword ad spending, or analyzing the competitive landscape, the most successful marketing managers are highly quantitative and are good researchers. |
| Customer Centricity | Effective collaboration with a company's customer relationship/sales department is paramount to a marketing manager's success. From understanding the reason behind a highly successful holiday promotional campaign to addressing customer pain points, having a pulse on the buyer persona is critical for planning, implementing, and designing the next media campaign. If there is a sudden drop in customer satisfaction or repeat business is suffering, it's the marketing manager's job to know the reason why. From there, they can re-target their next campaign accordingly. The marketing manager plays a critical to a company's success. |
| Smart Adaptability | The digital world is ever-changing and the marketing manager of today needs to change with it. Marketing managers must keep up-to-date with industry trends, the interests of the millennial generation, and find new ways to engage the target audience. Being strong in only one marketing/advertising niche has been replaced with digital marketers with a comprehensive background in all-things digital (social media marketing, google analytics, affiliate marketing, etc.). |
| Team Builders | Putting together a well-rounded team of digital experts is essential for launching an integrated marketing campaign. Whether it's SEO specialists, social media managers, copywriters, graphic designers, or the account executive team, leading a marketing team takes knowledge in each one of these marketing niches and making sure the pieces fit well together. A marketing manager has to be just as good at project management and they are proficient at copyediting. An effective marketing campaign has a focused mission and it's the marketing manager's job to ensure all work is focused and highly strategic. |
| Analytical skills | Advertising, promotions and marketing managers must be able to analyze industry trends to determine the most promising strategies for their organization. |
| Communication skills | Managers must be able to communicate effectively with a broad-based team made up of other managers or staff members during the advertising, promotions, and marketing process. They must also be able to communicate persuasively with the public. |
| Creativity | Advertising, promotions, and marketing managers must be able to generate new and imaginative ideas. |
| Decision making skills | Managers often must choose between competing advertising and marketing strategies put forward by staff. |
| Interpersonal skills | Managers must deal with a range of people in different roles, both inside and outside the organization. |
| Organizational skills | Advertising, promotions, and marketing managers must manage their time and budget efficiently while directing and motivating staff members. |
Difference Between an MBA and a Masters Degree in Marketing
Masters in Marketing. The Master in Marketing degree is more specialized than a traditional MBA program. The coursework in an M.S. in Marketing focuses on each niche within the marketing industry. Common courses found within M.S. in marketing specializations include Digital Marketing, Marketing Strategy, Marketing Research Analytics, Consumer Intelligence and Global Marketing.
Marketing MBA. For those interesting in a balanced program, which teaches all the necessary skills to run your own business while managing organizational teams effectively, the MBA in Marketing is a solid program choice. The MBA signifies a stamp of approval in the business world. The holder possesses an educational credential that is well respected in all other business sectors. It's easily transferable to most positions in a marketing/advertising industry.
What Are Typical Classes in the Marketing MBA Program?
Marketing Strategies. This course is a study of the activity by which organizations discover consumer and other organizations' needs and wants, and then provide satisfaction through a mutually beneficial relationship. Students will explore the topics of selecting a target market, conducting marketing research, and designing product, price, promotional, and distribution strategies through the development of a marketing plan.
Marketing Analytics. This course will look at a number of quantitative tools and techniques and their application in a marketing context. The course will focus on understanding the relationship among marketing factors, variables, and the consumer. Students will learn how to analyze data in order to guide and support marketing-related decisions.
Digital Marketing. Provides an introduction to the inbound methodology of marketing – a rapidly growing and evolving area of digital marketing. A practical approach to social media campaign management is analyzed in this course. In addition to learning fundamental constructs and principles of the digital experience, students will focus on learning tools and skills necessary for solving business problems and exploiting business opportunities. Case studies and in-class exercises will be utilized to provide insights and relevancy to this swiftly expanding area of marketing.
Consumer Behavior. This course focuses on the market's consumer behavior by investigating its psychological, sociological, economic, and anthropological influences, both theoretical and research-based. Designing effective marketing strategies will be explored using the knowledge of these influences. Understanding consumer behavior in an online environment will help in creating integrated online strategies. All these, together with theories of online campaign development and management, with a hands-on approach to marketing automation and intelligence will provide the framework for a comprehensive understanding of strategic internet marketing.
Product Innovation. Introduces concepts and methods used for coordinating strategy formulation and the identification and evaluation of new product opportunities; planning and organizing the process of development; testing new products and new markets; and commercialization. Special emphasis is given to issues related to supply chain, marketing, and consumer behavior.
Ethics and Legal Issues in Marketing. This course examines a range of ethical issues facing marketing managers as seen through the viewpoints of various comprehensive ethical theories. The goal is for students to develop their own ethical framework for making marketing decisions within the knowledge of the various ethical theories and U.S. marketing laws. Traditional topics such as ethics in marketing research, product liability, selling, advertising, and pricing are covered. Emerging ethical issues such as international marketing, competitive intelligence, socially controversial products, privacy, and corporate policies are also examined. However, topics may change to reflect current business concerns. The course is taught using a seminar format utilizing cases and readings.
How Much is Tuition for MBA Marketing Programs?
The average full-time Tuition for MBA programs in Marketing is $35,710.11 with a highest of $146,180.00 and the lowest of $6,660.00
The average in-state tuition for campus MBA program in Marketing is $35,710.11 compared to the average out-of-state tuition of $48,942.96. The average in-state tuition for an online MBA in Marketing is $32,118.49 compared to an average out-of-state online tuition of $45,020.71.
With a tuition cost ranging between $6,660.00 and $146,180.00, it may be worthwhile to attend a highly reputable online or in-state program instead of electing to go out-of-state. This may be the difference in a $90K in tuition due to your residency status. You don't need an MBA degree to know the importance of fiscal responsibility.
You may want to opt for a more affordable degree programs instead of taking out student loans for B-School tuition. A savvy student also realizes that attending an online MBA program can significantly reduce textbook, transportation and living costs.
10 Most Expensive Marketing MBA Programs
10 Most Affordable Marketing MBA Programs
Reports for most affordable campus MBA programs and most affordable online MBA programs.
What is the Starting Salary for Marketing MBAs?
Though it's not the only factor, compensation is an important consideration for individuals considering obtaining an MBA degree. Salaries for graduates with master's degrees in Marketing can be significantly higher than those of graduates with only a bachelor's degree. In addition, advance salary projections from the US Department of Labor show that average MBA salaries are expected to increase by 13.5% each year through the year 2028 with an annual need of 99,000 new managers needed each year.
Average starting salary for MBA students from universities that offer an MBA in Marketing today is $82,673.59 with the lowest of starting of $41,538.00 and the highest reported starting salary of $146,303.00.
10 Highest Starting Salaries
10 Lowest Starting Salaries
Reports for campus MBA graduate starting salary and online MBA graduate starting salary.
Best ROI for MBA Programs
The average ROI full-time for MBA programs in Marketing is 161% with a highest of 556% and the lowest of 31%.
Return on investment (ROI) is an essential factor when considering which MBA program(s) to apply to. To calculate ROI, consider both the tuition for the MBA program and the average salary a graduate earns. The average tuition cost for an MBA degree in Marketing is approximately $35,710.11, while the average starting salary for MBA graduates is around $82,673.59. To calculate ROI, you need to subtract the tuition from the salary and divide by the tuition cost. This will give you a rough estimate of how much value you will get out of the MBA Marketing.
The average ROI for all MBA programs in the United States is 154%. The average ROI for Marketing programs is 161%.
10 Marketing Programs with the Best ROI
10 Marketing Programs with the Lowest ROI
Reports for campus MBA ROI and online MBA ROI.
GMAT Scores for MBA Marketing Programs
The average GMAT Score for traditional MBA in Marketing programs is 535.33 with the lowest average at 385.00 and the highest reaching 730.00.
In other words, you have a large selection of MBA in Marketing programs that weigh the GMAT Score different to determine acceptance. The average GMAT Score for online MBA in Marketing programs is 526.84. It's important to mention that not all MBA programs require a GMAT score for acceptance, but most competitive B-Schools do. There are other factors involved in the admissions process including undergraduate GPA, professional experience, personal statement.
10 Highest GMAT Scores for Marketing MBAs
10 Lowest GMAT Scores for Marketing MBAs
Reports for campus MBA GMAT scores and online MBA GMAT scores.
Student / Faculty Ratio for MBA Marketing Programs
A metric that may indicate the quality of an MBA program is the Student/Faculty ratio. B-Schools that keep a low Student/Faculty ratio are usually dedicated to nurturing the growth of their students. The best MBA Student/Faculty ratio for a traditional on-campus MBA in Marketing program is 0.05 compared to 19.64 for the worst MBA Student/Faculty ratio.
More manageable classroom sizes usually means more effective instruction for business instructors. For online MBA in Marketing programs, where eLearning platforms and Blackboard classes make up the majority of the instruction, the average online Student/Faculty ratio is 2.48.
10 Marketing Programs with the Highest Student Faculty Ratio
10 Marketing Programs with the Lowest Student Faculty Ratio
Reports for campus MBA Student / Faculty Ratio and online MBA Student / Faculty Ratio.
Student Population for MBA Marketing Programs
One advantage of being part of a small class of MBA students is that you will receive plenty of opportunity to simulate real-world conditions. You can take over certain marketing roles and learn what you find most appealing in each role. This is very similar to marketing departments in corporate settings, ad agencies, or public relation firms. Large MBA programs may offer greater networking opportunities from high-profile companies that may be recruiting on-campus.
10 MBA Marketing Programs with the Highest Student Enrollment
10 MBA Marketing Programs with the Lowest Student Faculty Ratio
Reports for campus MBA student enrollment and alumni and online MBA student enrollment and alumni.
Student Population from the United States
One of the best parts of joining an MBA program: the exposure to multinational corporations and the ever-changing global marketing community. You will have the opportunity to work with students from all over the world while researching case studies from Silicon Valley to Beijing. As a marketing professional, learning the habits of consumers from all over the world with only improve your skills as a seasoned marketer.

Faculty Information for MBA Marketing Programs
Before deciding on pursuing an MBA program, it's important to understand the backgrounds of your potential professors. Does the graduate program have a significant number of tenured professors in the marketing world? Does the program encourage industry professionals with doctorate degrees to teach their students real-world case study? Will the majority of your professors hold terminal degrees or are they MBA graduates themselves with industry experience. For most, professors provide ample networking opportunities. They also provide invaluable advice on what industries are thriving and where to point your career compass.
About the Author
Latest Posts

Julia, originally from Germany, earned her MBA degree in 2016 at the Rotterdam School of Management in the Netherlands. She has worked for over 6 years as a Project Manager in the Tourism, Banking and Logistics industry. Eager to explore the world, she has travelled to over 30 and lived in 5 different countries, even exotic far flung places like Papua New Guinea. Now she focuses on her writing career, helping others to find their path in life.