$83,574
Average Starting Salary
$36,457
Average In-State Tuition
187
Average Student Enrollment
Online MBA Programs
Discover information on start dates, credit transfer processes, initial salary expectations, financial aid opportunities, GMAT requirements, tuition fees, student-to-faculty ratios, and average post-graduation employment rates.
What is an MBA in Supply Chain Management

?

The MBA in Supply Chain Management curriculum is designed to give students the comprehensive business training one needs to pursue upper-level managerial positions in operations, supply chain management, production, quality control, distribution, inventory control or the service industry. The position is highly data-driven and those with advanced ability to quantitively analyze supply and demand information will have a distinct advantage.

At the basic level, Supply Chain Management professionals oversee products, materials, information, and finances as they make their way from vendor to manufacturer to wholesaler to retailer to end consumer. From the purchasing functions to operating the end-to-end supply stream, an SCM professional is the liaison between freight, customer service, sales, and marketing. They control not only inventory but the timely shipping of products or delivery of services. SCM professionals streamline the ordering process to ensure that merchandise is on-hand and suppliers make timely shipment pickups from warehouse facilities.
100 Best MBAs in Supply Chain
If you notice any errors in the MBA program database, please contact us.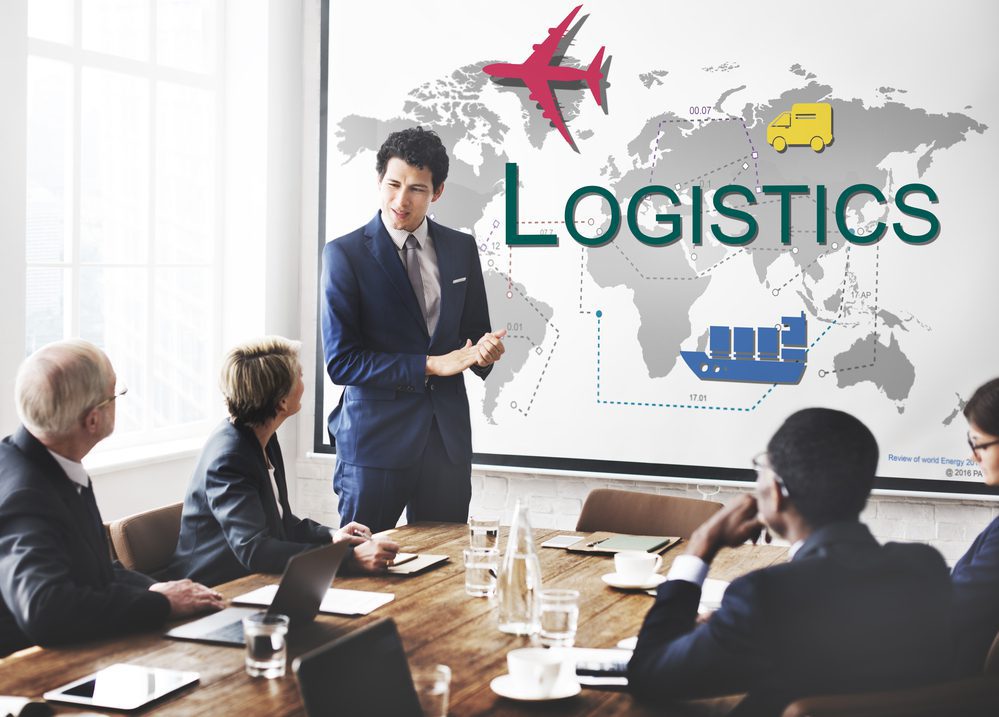 MBA in Supply Chain Management
Search Accredited MBA Programs
Learn about start dates, transferring credits, availability of financial aid, and more by contacting the universities below.
What is the Career Outlook Supply Chain Managers with an MBA

?

High-tech manufacturing, e-commerce, and service industries will see the fastest growth for supply chain management professionals. Although employment of industrial production managers will decline slightly through 2022, according to the U.S. Bureau of Labor Statistics, the demand for technically-savvy SCM managers who can organize the human capital side of the supply chain will boost their career opportunities. Previous experience in warehouse or freight management will provide a seamless transition into a supply chain management role.

Job prospects for those with an MBA in Supply Chain Management are strong, as the industry uses sophisticated software-based inventory control platforms. From traditional manufacturers to consulting firms to transportation service providers, the SCM profession is not limited to any one particular industry. The uptick in online third-party retailers, drop shippers, and freight brokers have certainly spurred job growth in supply chain management. According to the BLS, employment of logisticians is projected to increase 22% through 2022.

Employment of industrial production managers is projected to show little or no change through 2026. Most of these managers are employed in various manufacturing industries, which may see a decrease in overall employment due to increased productivity. Sophisticated inventory management and logistics platforms may render certain supply chain management jobs obsolete, making the profession all the more competitive for those without technical expertise.
How Much Do Supply Chain Managers Earn

?

Increasingly, demand for supply chain managers is directly related to an organization's need to limit inventory, warehousing, and shipping costs. SCM professions with a firm understanding of lean operation systems will have plenty of opportunities.

Supply Chain Job Market
| Sector | Avg. Salary |
| --- | --- |
| Net growth in hiring | 35% |
| Median annual salary with a bachelor's degree | $92,865 |
| Median annual salary | $119,617 |
The median annual wage for industrial production managers is $97,140. The lowest 10% earned less than $58,610, and the highest 10% earned more than $165,450.
The median annual wages for industrial production managers in the top industries in which they worked were as follows:
| Sector | Avg. Salary |
| --- | --- |
| Chemical manufacturing | $105,670 |
| Transportation equipment manufacturing | $101,180 |
| Machinery manufacturing | $96,630 |
| Food manufacturing | $90,630 |
| Fabricated metal product manufacturing | $90,250 |
What Can I Do With an MBA in Supply Chain Management

?

A traditional MBA in Global Supply Chain Management is the perfect combination of specialized courses in Supply Chain Management with practical application. Real-world case studies, on-location site visits, and summer internships create exciting opportunities for B-Students interested in SCM career. Whether you want a position as a logistics analyst for an online retail company, a freight management position for an export company, or are interested in starting your own freight brokerage firm, there are plenty of career paths to choose from. Whether you have 10 years of experience working in the supply chain or are a recent graduate, an MBA is a highly respected credential in the industry.
What Types of Careers Are Available for an MBA in Supply Chain Management?
Students who earn an MBA in Supply Chain Management pursue a variety of careers in:
Operations Management This multidisciplinary function involves designing, executing and/or controlling the array of internal processes required to take a product or service from concept to final delivered product—efficiently and cost-effectively.
Process Improvement Professionals in this field work to identify, analyze and improve existing business processes to meet company goals or improve the quality of services or products.
Logistics Professionals in this field plan, control and execute the movement and storage of information, goods and services from origin to destination.
Procurement Procurement managers work on behalf of their companies to acquire the right goods and services at the right price and to ensure those goods and services are delivered on time. Also referred to as purchasing agents and buyers, these professionals are critical to ensuring a company has the materials and services it needs to bring a product to market.
Management Consulting Consulting engagements vary widely based on client needs and industry, but typical SCM assignments include identifying improvements to procurement, production and distribution systems; redesigning and/or automating systems; and developing inventory reduction strategies.
What Skills Do I Need to be Successful in Supply Chain Management

?
| Sector | Description |
| --- | --- |
| Interpersonal skills | Industrial production managers must have excellent communication skills so they can work well other managers and with staff. |
| Leadership skills | To keep the production process running smoothly, industrial production managers must motivate and direct the employees they manage. |
| Problem-solving skills | Production managers must identify problems immediately and solve them. For example, if a product has a defect, the manager determines whether it is a one-time problem or the result of the production process. |
| Time-management skills | To meet production deadlines, managers must carefully manage their employees' time as well as their own. |
What Typical Classes Will I Take in My Supply Chain Management Program?
Advanced Project Management. This course will introduce the principles of Strategic Project Leadership, which is an integrated approach to supply chain management. It will combine the strategic, business-related aspects of projects, the operational needs of getting the job done, and the leadership sides of inspiring and leading the project team.
Business-to-Business Marketing. Introduces business-to-business marketing from the perspective of both the seller and the buyer. Covers marketing strategy and product/ market planning systems; selling and management of the sales force; marketing research and competitive intelligence; pricing and promotion; management of auxiliary services; and industrial buying behavior.
Contract Management in Supply Chain Management. This course provides supply chain management professionals with skills, strategies and techniques to avoid the pitfalls associated with poor contract management. Although supplier contracts have never been simple, today's transactions such as outsourcing contracts or strategic alliances have become significantly more complex, with a myriad of technical, commercial and other considerations. Supply chain management professionals need to be well versed in the subtleties of how to optimally structure and manage supplier contracts and their associated risks.
Global Supply Chain Law. This course will examine a wide variety of legal subjects, primarily international, that shape and impact domestic and global sourcing decision-making. These topics include but are not limited to: contracts, trade law, transportation, tort, dispute settlement, international investment law, international marketing law, and labor and environmental supply chain regulation. Students will be able to apply the credits earned in this class towards their supply chain or marketing concentration.
New Product Commercialization. This course will cover the new product design phase, make vs. buy decisions, optimal sourcing decisions, early involvement of suppliers and the use of strategic partners and, finally the eventual launching of the product to the market and end customers. In many progressive companies, the Supply Chain takes a leadership role to align the business across multiple departments to ensure successful new product launches.
Supply Chain Risk and Disruption Management. The objective of the course is to provide an overview of key supply chain risk areas, particularly with the proliferation of outsourcing, use of information technology and global logistics. Equally important is how companies are managing the preparation, mitigation, and response strategies to major disruptive events. Topics covered include the science of catastrophes, vulnerability and threat assessments, resources and capabilities identification/integration, basic crisis management, contingency planning, disaster recovery and business continuity in supply chain settings.
Campus vs. Online MBA in Supply Chain Programs
Whether it's a part-time Executive MBA, full-time online, or a traditional MBA program, B-Schools offer an assortment of scheduling options for the working professional and the recent graduate. The online option is perfect for students that want a reputable program without the limitations of geography.
With improvements made to eLearning and Blackboard educational technology platforms, the collaboration between professors and students has drastically improved the delivery of MBA content. There are nearly 3 million students are currently enrolled in full-time online degree programs compared to approximately 6 million students taking at least one online course as part of their degree program. B-Schools that fall into the category of "traditional" usually provide students with the option of taking a few online courses during their MBA program.
The pros of online learning include lower overhead cost which includes online textbooks, dormitory expenses, and commuting cost. The convenience and flexibility of choosing your own times for learning, and the comfort of learning in your own home.
The cons of online learning include limited social interaction, computer and software issues as well as cost of high-speed Internet, often requires the student be self-motivated and disciplined progress through the program.
The pros of campus-based learning include face-to-face and in-person interaction with instructors and fellow students, regularly scheduled class hours, use of the school's library, athletic facilities, and laboratories.
The cons of campus-based learning include the requirement to travel to classes, lack of time flexibility, and housing costs.
One of the benefits of online learning as it relates to tuition cost is a number of B-Schools offer free textbooks. They are normally included in the price of tuition. If there is an additional charge for textbooks, they can usually be purchased online or as a PDF.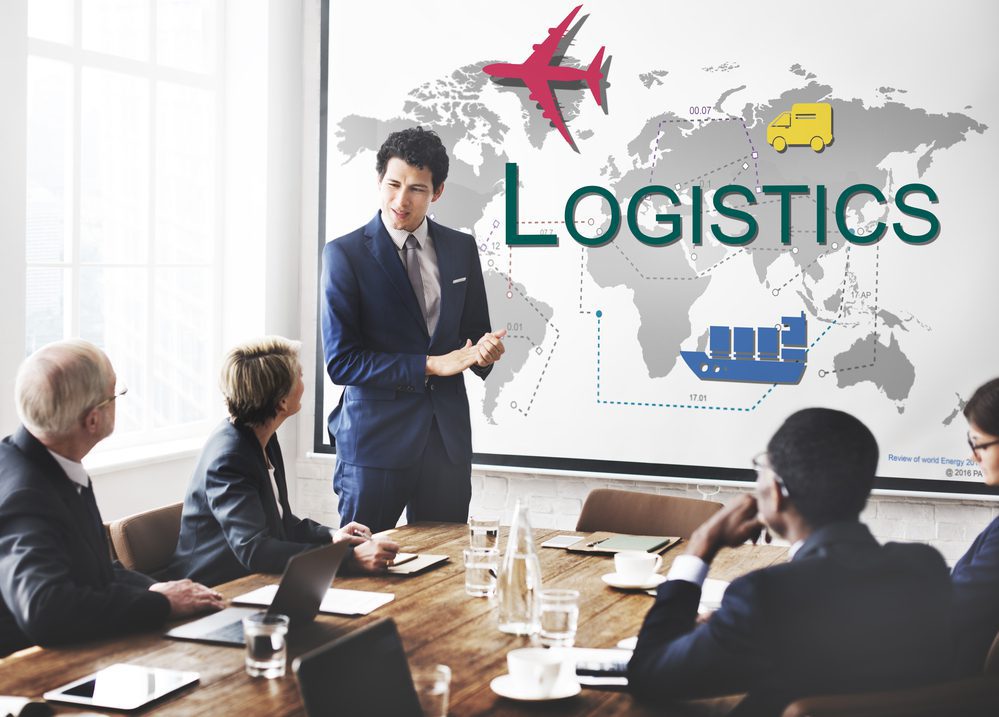 Advance your business career
Discover Operations Management MBAs
How Much is Tuition for an MBA in Supply Chain?
The average full-time Tuition for MBA programs in Supply Chain is $36,456.94 with a highest of $139,200.00 and the lowest of $8,432.00
The average in-state tuition for campus MBA program in Supply Chain is $36,456.94 compared to the average out-of-state tuition of $49,400.73. The average in-state tuition for an online MBA in Supply Chain is $33,802.14 compared to an average out-of-state online tuition of $46,501.23.
With a tuition cost ranging between $8,432.00 and $139,200.00, it may be worthwhile to attend a highly reputable online or in-state program instead of electing to go out-of-state. This may be the difference in a $90K in tuition due to your residency status. You don't need an MBA degree to know the importance of fiscal responsibility.
You may want to opt for a more affordable degree programs instead of taking out student loans for B-School tuition. A savvy student also realizes that attending an online MBA program can significantly reduce textbook, transportation and living costs.
10 Most Expensive Supply Chain MBA Programs
10 Most Affordable Supply Chain MBA Programs
Reports for most affordable campus MBA programs and most affordable online MBA programs.
What is the Starting Salary for Supply Chain MBAs?
Though it's not the only factor, compensation is an important consideration for individuals considering obtaining an MBA degree. Salaries for graduates with master's degrees in Supply Chain can be significantly higher than those of graduates with only a bachelor's degree. In addition, advance salary projections from the US Department of Labor show that average MBA salaries are expected to increase by 13.5% each year through the year 2028 with an annual need of 99,000 new managers needed each year.
Average starting salary for MBA students from universities that offer an MBA in Supply Chain today is $83,573.88 with the lowest of starting of $41,538.00 and the highest reported starting salary of $132,453.00.
10 Highest Starting Salaries
10 Lowest Starting Salaries
Reports for campus MBA graduate starting salary and online MBA graduate starting salary.
Best ROI for MBA Programs
The average ROI full-time for MBA programs in Supply Chain is 158% with a highest of 494% and the lowest of 31%.
Return on investment (ROI) is an essential factor when considering which MBA program(s) to apply to. To calculate ROI, consider both the tuition for the MBA program and the average salary a graduate earns. The average tuition cost for an MBA degree in Supply Chain is approximately $36,456.94, while the average starting salary for MBA graduates is around $83,573.88. To calculate ROI, you need to subtract the tuition from the salary and divide by the tuition cost. This will give you a rough estimate of how much value you will get out of the MBA Supply Chain.
The average ROI for all MBA programs in the United States is 154%. The average ROI for Supply Chain programs is 158%.
10 Supply Chain Programs with the Best ROI
10 Supply Chain Programs with the Lowest ROI
Reports for campus MBA ROI and online MBA ROI.
GMAT Scores for Supply Chain MBA Programs
It's important to note that not all B-Schools require GMAT scores in order to gain admission into their program. With that being said, most competitive MBA programs do require the GMAT for admissions. A solid GMAT score is a good indication of a student's success but not the only factor. A student's undergraduate GPA, professional experience, CV, references, and personal statement are also indicators of success as a B-Student.
The average GMAT score for traditional full-time MBA programs is 541 compared to the average online GMAT score of 532.54. There is certainly a wide range of acceptable GMAT scores depending upon the program of interest. You will find that highly-reputable, elite MBA programs give an applicant's GMAT score more weight.
10 Highest GMAT Scores for Supply Chain MBAs
10 Lowest GMAT Scores for Supply Chain MBAs
Reports for campus MBA GMAT scores and online MBA GMAT scores.
Student / Faculty Ratio for Supply Chain MBA Programs
Individual preference plays a huge role in choosing an MBA program. Some B-Students are more effective learners in smaller classroom environments whereas other students thrive in lecture halls. An MBA program with a small Student/Faculty ratio usually means the institution places a value on instructional quality. The lower the ratio, the better training for a business student. The best MBA Student/Faculty ratio is 0.05 compared to the worst Student/Faculty ratio of 18.88 for traditional (on-campus) programs.
The best online MBA Student/Faculty ratio is 0.05 compared to the worst Student/Faculty ratio of 18.88. The sophistication of the eLearning platform and professor responsiveness plays an important role in the quality of an online education one receives. The ability to engage students in lecture hall settings may offset a seemingly larger Student/Faculty ratio.
10 Supply Chain Programs with the Highest Student Faculty Ratio
10 Supply Chain Programs with the Lowest Student Faculty Ratio
Reports for campus MBA Student / Faculty Ratio and online MBA Student / Faculty Ratio.
Search Accredited MBA Programs
Learn about start dates, transferring credits, availability of financial aid, and more by contacting the universities below.
Student Population for Supply Chain MBA Programs
If you want your MBA experience to include networking with professors, attending job fairs, and student organization memberships, you may want to consider a more robust MBA program. This is one that has a larger student enrollment. Does that mean you won't have networking opportunities while attending a smaller MBA programs? No. Image yourself as a college recruiter for a Fortune 500 company. There may be a larger selection of talented graduates within a big MBA program versus a smaller one.
The average full-time MBA enrollment is 187 students compared to 281 for part-time programs. The online MBA full-time enrollment averages 189 students compared to 345 students in part-time online programs.
10 MBA Supply Chain Programs with the Highest Student Enrollment
10 MBA Supply Chain Programs with the Lowest Student Faculty Ratio
Reports for campus MBA student enrollment and alumni and online MBA student enrollment and alumni.
Student Population from the United States for Supply Chain MBA Programs
During your studies as an MBA student, you will have exposure to the global business community. You will quickly learn (if you haven't already) that a diverse employee demographic is an asset to a company. This is especially true for a multinational organization or a company that does business overseas. Having a diverse group of employees allows for greater understanding of a company's most important stakeholder: the customer. A highly diverse MBA program provides for greater opportunity to network with future business leaders from all over the world.
The average percentage of students from the U.S. in traditional on-campus programs is 75.50%. If you're looking for a more balanced MBA program, U.S. student populations for both campus and online MBA programs range from 44.00% to 100.00%.
Faculty Information for Supply Chain MBA Programs
Professors are the foundation of an MBA program. Without quality instruction from acadamia/industry influencers, students aren't provided with the tools needed to suceeed as business professionals. The number of full-time campus MBA faculty averages 62 professors compared to 62 for online programs.
Professors holding a terminal degree in their respective field boost the quality of an MBA program. They are on the front lines of industry change and have long-lasting professional connections. The average number of full-time professors with a doctorate degree is 84 compared to an average online full-time faculty of 84. If you want to learn from industry experts, it's best to research the credentials of your business professors prior to making a decision.

About the Author
Latest Posts
Robert works in Healthcare Administration as a Lean Six Sigma Black belt, Certified Mentor, and Transformational Coach. He enjoys promoting and educating on process improvement, Lean Six Sigma, OpEX and project management. He also enjoys projects for environmental initiatives including corporate social responsibility, LEED, and sustainability initiatives.