Business Programs That Might Interest You
Learn about start dates, transferring credits, availability of financial aid, and more by contacting the universities below.
What is an MBA in Strategic Management
An MBA in Strategic Management delivers the education and practice a manager needs to think analytically, critically, and strategically, for the purpose of successfully steering a company to their goals while navigating industry challenges and changes. This includes analyzing competition, technology, trends, laws, ethics, economics, and organizational stratagems, and using that analysis to make informed decisions in business planning and tactics. The skill sets gained in this concentration are applicable across a wide variety of industries worldwide. Corporate strategy is a core element of any business, and thus an important role.
What is the Career Outlook for Strategic Management MBAs
Job growth for strategic management is expected to grow more quickly than the average across professions, between 6% and 12% over the next decade. High early-career earning potential and the likelihood of high-value consultancy positions increase competition among applicants for these very appealing occupations.
Many strategic managers will oversee an individual facet or segment of a company, while those with special skills, expertise, or certifications may find careers in top-level management. Careers in strategic management are prevalent in manufacturing, information technology, and finance, but can be found in every industry.

How Much Do Strategic Management MBAs Earn
Competition for positions in strategic management may be stiffer than other MBA concentrations, as the compensation is quite good.
The mean annual salary for an MBA graduate with a concentration in strategic management is $130,000. (Source: Pace University Career Services Annual Reports) In 2016, general managers earned between $44,290 and $208,000, while CEO's earned between $69,780 and $208,000. (Source: Bureau of Labor Statistics)

Where Do Strategic Management MBAs Work
Strategic management MBAs may choose careers focused in any number of areas, including corporate design and management, leadership, or organizational structure, to name just a few.
Successful graduates may find career placement in commercial fields, civic offices, educational or government institutions, non-profits, and international conglomerates.
Top executives in these fields have a relevant bachelor's and master's degree, and often will pursue a doctorate as well.

What is the Career Outlook for Strategic Managers with an MBA
There are a variety of management roles available to MBAs with a concentration in strategic management.
Administrative services managers coordinate support tasks and planning at an administrative level. This may include facility supervision and maintenance, document management, and clerical activities.
Advertising, promotions, and marketing managers work with multiple relevant areas within an organization to produce and execute strategies to target markets, drive sales, and retain customers.
Human resources managers work with company management and executives to define roles, recruit talent, execute interviews, hiring, and training of new employees, oversee evaluations, manage benefits, and participate in compensation assessment.
Industrial production managers coordinate and fine-tune operations and efficiencies in manufacturing plants. They manage employees, manufacturing lines, and machinery in companies that produce products ranging from packaged foods and electronics, to clothing and heavy equipment.
Health services managers coordinate services in healthcare facilities such as nursing homes and hospitals, and may require a degree in public health or health administration.
Postsecondary education administrators manage varied areas of educational institutions. They may oversee faculty, admissions, academic curricula, or student affairs or services.
Sales managers set and meet company sales goals by monitoring data and by training and leading sales associates accordingly.

What Skills Do Strategic Manager MBAs Need
| Sector | Description |
| --- | --- |
| Communication skills | Top executives must be able to communicate clearly and persuasively. They must effectively discuss issues and negotiate with others, direct subordinates, and explain their policies and decisions to those within and outside the organization. |
| Decision-making skills | Top executives need decision-making skills when setting policies and managing an organization. They must assess different options and choose the best course of action, often daily. |
| Leadership skills | Top executives must be able to lead an organization successfully by setting a good example, and coordinating policies, people, and resources. |
| Learning skills | Effective, successful executives must continually seek out new learning opportunities, whether it is industry-specific or generalized business theory. Sharpening their acumen is a career-long necessity. |
| Management skills | Top executives must shape and direct the operations of an organization. For example, they must manage business plans, employees, and budgets. |
| Problem-solving skills | Top executives need to identify and resolve issues within an organization. They must be able to recognize shortcomings and effectively carry out solutions. |
| Time-management skills | Top executives do many tasks at the same time, typically under their own direction, to ensure that their work gets done and that they meet their goals. They must balance delegating work and managing critical parts themselves. |

Typical Classes for Strategic Management MBA Programs
Corporate Diplomacy: Focuses on the long-term success of an organization through the deep understanding and management of stakeholder relationships and communications. Developing a purposeful culture of trust, promoting continual improvement, and navigating hazards and prospects are critical aspects of company longevity.
Executive Leadership: Teaches tools for improving executive performance, both internally and externally. Leadership requires principle and authenticity, and the ability to impart those virtues in all aspects of business and personal life. Learn practical, innovative ways to build these core values and skills.
Leading Diversity in an Organization: Traversing diversity, in a multitude of settings, is an important skill for success in the modern business environment. Understanding issues stemming from discrimination, building relationships, and leveraging creativity are all important parts of a successful organization.
Managing Emerging Enterprise: New businesses face different challenges than existing corporations. The competitive analysis, action, strategies, and development of a new business or industry requires different approaches and thought processes. From structure and culture to management and analysis, learn how to plan for success in a nascent endeavor.
Managing Established Enterprise: The management of large, established enterprises creates a range of multi-facet challenges for the general manager. A general manager needs to understand the internal workings of a firm, how to assess and create a strategy, and how to take into account increasing, globalization. While these issues are distinct, they are very much intertwined. As a result, this course will provide you with an integrated view of these challenges and show you that effective of an established enterprise requires a combination of insights drawn from economics, sociology, psychology and political economy.
Technology Strategy: The course is designed to meet the needs of future managers, entrepreneurs, consultants and investors who must analyze and develop business strategies in technology-based industries. The emphasis is on learning conceptual models and frameworks to help navigate the complexity and dynamism in such industries. This is not a course in new product development or in using information technology to improve business processes and offerings. We will take a perspective of both established and emerging firms competing through technological innovations, and study the key strategic drivers of value creation and appropriation in the context of business ecosystems.

On-Campus vs. Online Strategic Management MBA Programs
The changing expectations of both the non-traditional and new-generation incoming students are altering modern education. As information technology and the use of social media become standard parts of conducting business, what universities teach and how they offer classes has expanded. Combining flexible options of on-campus and online classes is the new norm.
Personalizing an education to a student's learning style, preferences, and budget is more attainable than ever. This flexibility has brought a rise in the number of MBA graduates in recent years, with 3 million online students.
The pros of online learning include lower overhead cost, which include online textbooks, dormitory expenses, and commuting cost. There is great convenience and flexibility in choosing your own times for learning, and the benefit of learning in the comfort of your own home.
The cons of online learning include limited social interaction, computer and software issues, the cost of high-speed Internet, and often requires the student be self-motivated and disciplined to progress through the program.
The pros of campus-based learning include face-to-face and in-person interaction with instructors and fellow students, regularly scheduled class hours, and use of the school's library, athletic facilities, and laboratories.
The cons of campus-based learning include the requirement to travel to classes, lack of time flexibility, and housing costs.
One of the benefits to online learning as it relates to tuition cost is that a number of schools offer free textbooks online and include these texts in the price of tuition.
How Much is Tuition for MBA Strategic Management Programs
The tuition costs for an MBA in strategic management averages $55,270.33 in-state, $72,481.45 out-of-state, and $45,083.68 for online in-state study. Tuition does not include other expenses like living costs. There's about a $14,000 difference in tuition between out-of-state versus in-state, which is something to consider. The benefits of an online program are limited living costs and reduced or eliminated textbook costs for some courses. With a possible starting salary for strategic managers of around $80,000 per year, students must consider their potential income compared to the amount of student debt they are willing to carry. With the highest MBA in strategic management tuition reaching $162,991.00 and the lowest at $6,900.00, an exceptional, motivated student may be able to pay off tuition loans rapidly.
GMAT Scores for MBA Strategic Management Programs
The average on-campus GMAT score for an MBA in strategic management is 581 compared to the average online GMAT score of 564.10. It's important to note that not all schools require a GMAT, but most competitive institutions want to measure their applicants' analytical skills prior to rendering a decision. There are other factors outside of a GMAT score that go into business school admission decisions, including an Undergraduate GPA, Personal Statement, Professional Experience, etc. However, a solid GMAT score certainly helps gain acceptance into top-tiered programs.
Keep in mind that it's important to attend an accredited institution, as most hiring companies care about the quality of their applicants' educations.

Student / Faculty Ratio for MBA Strategic Management Programs
The best on-campus faculty-to-student ratio (not specific to any concentration) is 0.07, with the worst being 13.98. That's quite a difference, but may not be relevant to all students. Students who thrive in a traditional lecture-hall classroom may not need one-on-one faculty attention, whereas other students require lots of personal mentoring and prefer to avoid big classes. Similarly, online learning might not evidence the number of students enrolled in a class, but professors may not be as accessible as in on-campus classes. Know your learning style and choose a program where you can be successful.
Campus Student/Faculty Ratio
Online Student/Faculty Ratio

Student Population from the United States
The importance of the student population all comes down to a matter of learning style and preference. Students who perform better in more intimate classrooms will appreciate an on-campus population of a mere 6 students. Those who appreciate the diversity of a larger student body to interact with on campus may prefer a population of 2,102. There are advantages to both. A smaller group allows for closer relationships and more access to the faculty. A larger group provides more networking and study-group opportunities. Again, it's all a matter of taste and choosing where you will perform the best.

Student Population from the United States
The MBA with the smallest percentage of students from the U.S. is 44.00% compared to the largest with 96.68%.
A program with a balance of local, national, and international students provides a broader educational experience. Through the group participation assignments in graduate-level classes, students gain a wider perspective and appreciation for worldviews different from their own. These are also networking prospects that may lend themselves to employment opportunities around the world. International students may bring viewpoints about global competition that enrich the curriculum.
Business is a global affair, so a business school with a healthy mix of student nationalities is a benefit to your degree-earning experience.

Faculty Information for MBA Strategic Management Programs
Strategic management professors are not just classroom-dwellers. Many work as business consultants, both imparting their knowledge and keeping abreast of industry trends through their work.
The average number of on-campus full-time MBA faculty is 88 compared to an average of 8,047 professors in part-time programs. Often, part-time professors are working business professionals who opt to also teach in their field. These faculty have valuable day-to-day business experiences to impart in the classroom, so don't let part-time faculty deter you.
Please note, these numbers are not concentration-specific.

Research the Best MBA Programs in Strategic Management – GMAT Scores, Salaries, Rankings
The number of on-campus MBA Strategic Management concentrations offered: 142
The number of online MBA Strategic Management concentrations offered: 73
There are 142 on-campus MBA programs in Strategic Management compared to : 142 online programs. With this limited supply of programs, and the attractive compensation possibilities in this field driving interest, there may be some strong competition among applicants. If a Strategic Management concentration isn't offered in a program near you, an online option may be your best bet. Some programs offer an overlap of on-campus and online classes, which is also something to consider.
When choosing a program, factor in everything from where you want to work and how your degree can get you there, from the size, style, and cost of the school to your learning preferences. Attend job fairs early and often, and consider undertaking an internship.
Take the next step toward your business future with online learning.
Discover schools with the programs and courses you're interested in, and start learning today.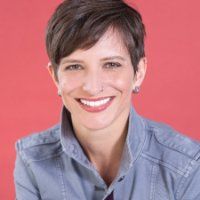 Jessa Cast is a professional freelance writer and editor whose experience includes several years of published magazine articles and two edited books, among other writing and editing projects. She is skilled in conducting research and interviewing subjects, copy and content editing, event planning, and using the Microsoft suite, as well as a variety of freelance business assistance offerings. She earned a Master of Business Administration (M.B.A.)