Financing Your MBA with Scholarships: Secure Your Business Dream Degree
Pursuing an MBA degree opens doors to lucrative careers and leadership opportunities. However, the cost of education remains a major concern for many aspiring students. Scholarships play a crucial role in easing this financial burden and making dreams come true.
Financial Concerns and the Role of Scholarships
An MBA degree often carries a hefty price tag, with tuition fees ranging from tens of thousands to over a hundred thousand dollars. This expense leaves many students worried about debt and financial strain. Scholarships step in as a lifesaver, offering financial assistance to deserving candidates. They not only reduce the financial stress but also allow students to focus on their studies and career goals.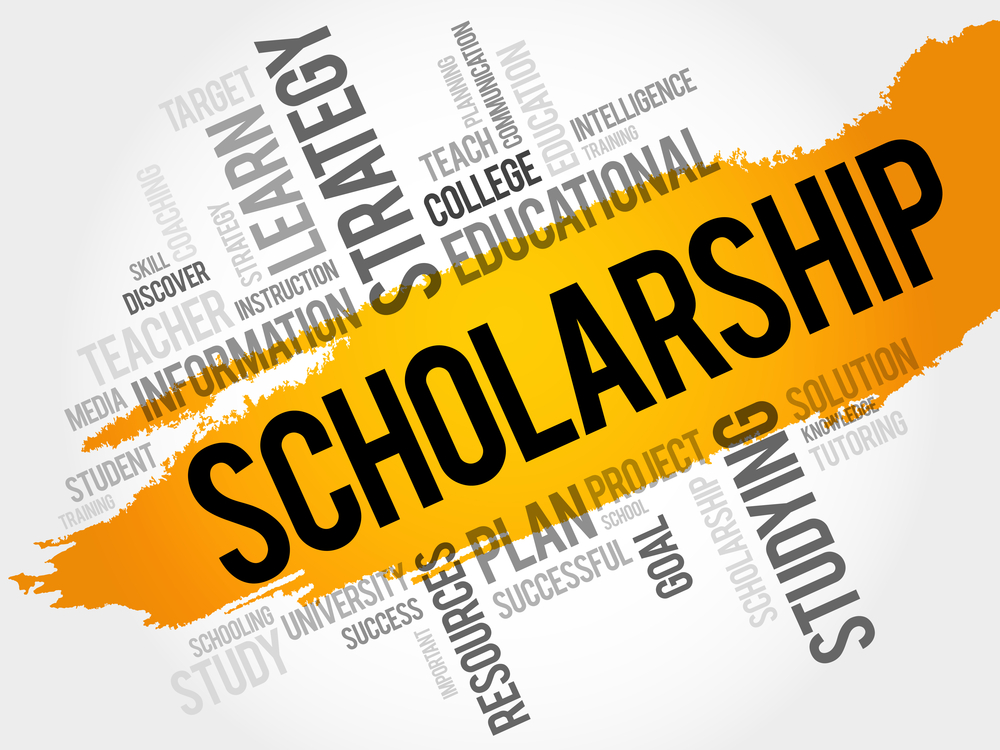 Types of Scholarships for MBA Programs
Scholarships come in various forms, catering to different needs and qualifications. Here are some common types of scholarships available for MBA students:
Merit-Based Scholarships: Awarded to students who demonstrate exceptional academic performance, these scholarships consider factors such as GPA, test scores, and extracurricular achievements.
Need-Based Scholarships: Designed for students facing financial hardships, these scholarships take into account factors like family income, assets, and other financial obligations.
School-Specific Scholarships: Offered by individual MBA programs or universities, these scholarships cater exclusively to students enrolled at that particular institution.
External Scholarships: Funded by organizations outside the university or business school, these scholarships are open to all eligible MBA candidates regardless of the institution they attend.
To make the most of scholarship opportunities, it's essential for MBA aspirants to research thoroughly, explore various resources, and invest time in crafting strong applications. The reward is well worth the effort—a high-quality education with reduced financial burden.
Merit-Based Scholarships
Merit-based scholarships recognize academic excellence, leadership skills, special talents, or other personal characteristics. They do not consider the financial need of the applicants.
Criteria for Eligibility
Typically, merit-based scholarships require a high GPA or excellent GMAT scores. Some may focus on leadership experience, community involvement, or entrepreneurial talents. Personal characteristics such as integrity, initiative, and resilience may also factor into the selection process.
Examples of Merit-Based Scholarships
Forté Fellows Program: This program offers scholarships to women pursuing a full-time, part-time, or executive MBA at sponsor business schools.
Consortium Fellowship: This fellowship is awarded to MBA students committed to advancing underrepresented minorities in business.
National Black MBA Association Scholarships: These scholarships are available to NBMBAA members who demonstrate strong leadership ability and a commitment to the community.
Need-Based Scholarships
Need-based scholarships are designed to provide financial aid to students who could not otherwise afford to pursue an MBA.
Criteria for Eligibility
Eligibility for need-based scholarships typically hinges on the applicant's financial situation. Candidates usually need to demonstrate financial need through documentation such as tax returns, statements of income and assets, or a written explanation of financial circumstances.
Examples of Need-Based Scholarships
Harvard Business School Fellowship: This program provides need-based aid to HBS students, covering a portion of tuition based on the student's financial situation.
Stanford GSB Fellowships: These need-based fellowships are available to MBA students at Stanford, with the goal of reducing the reliance on student loans.
Wharton Fellowship Program: This program offers need-based scholarships to Wharton students, considering factors like tuition, living expenses, and the applicant's resources.
School-Specific Scholarships
School-specific scholarships are financial awards granted by individual business schools to attract and support high-achieving students.
Criteria for Eligibility
Each business school sets its own criteria for its scholarships, which can include academic achievement, leadership experience, entrepreneurship, diversity, and financial need. Usually, the application for these scholarships is integrated into the school's MBA application process.
Examples of School-Specific Scholarships
Chicago Booth Scholarships: The University of Chicago's Booth School of Business offers several scholarships based on merit, career path, and other personal characteristics.
MIT Sloan Fellowships: MIT Sloan School of Management provides fellowships to students demonstrating potential for leadership in their chosen fields.
Yale SOM Scholarships: Yale School of Management offers a number of scholarships based on merit, sector interest, entrepreneurship, and more.
External Scholarships
External scholarships are offered by organizations not directly affiliated with a specific school. They could be companies, foundations, professional associations, or government bodies.
Criteria for Eligibility
Eligibility criteria vary widely by the organization offering the scholarship. Some may require membership in the organization, a specific field of study, or demonstrated commitment to a particular cause. Others might focus on personal attributes such as ethnicity, gender, or geographic location.
Examples of External Scholarships
Forte Foundation Scholarships: This organization offers scholarships to women pursuing MBAs to promote gender equity in business leadership.
Prospanica Scholarships: Prospanica, The Association of Hispanic Professionals, provides scholarships to Hispanic MBA students.
Reaching Out MBA (ROMBA) Fellowships: This fellowship program supports LGBTQ+ and active ally MBA students who demonstrate leadership potential in their fields.
How to Find MBA Programs with Scholarships
Discovering MBA programs with scholarship opportunities requires a combination of diligent research and strategic planning. Here are some steps to help you in your quest:
Researching Top MBA Programs
The first step is to identify the best MBA programs that align with your career goals and interests. While searching for these programs, pay attention to their scholarship offerings. Here are some factors to consider when choosing an MBA program:
Accreditation: Ensure the program holds proper accreditation from a recognized body, which guarantees the quality of education and increases the likelihood of scholarship availability.
Reputation: A well-regarded program often attracts more funding for scholarships, providing better opportunities for students.
Specializations: Look for programs that offer specializations in your area of interest, as they may have specific scholarships tailored to those fields.
Location: The cost of living and available scholarships may vary depending on the region or country where the business school is located.
Alumni network: A strong alumni network can provide valuable connections, advice, and information about scholarship opportunities.
Factors to consider when choosing an MBA program
Once you've narrowed down your list of top MBA programs, dive deeper into their scholarship offerings. Consider the following factors:
Types of scholarships offered: Some schools may provide a wide range of merit-based, need-based, or school-specific scholarships, while others might have limited options.
Eligibility criteria: Understand the requirements for each scholarship opportunity and evaluate whether you meet those criteria.
Application process: Familiarize yourself with the application deadlines, required documentation, and selection process for each scholarship.
Award amount and coverage: Evaluate how much financial assistance each scholarship provides and whether it covers tuition fees, living expenses, or both.
By thoroughly researching MBA programs and their scholarship offerings, you increase your chances of finding a program that not only meets your academic and career needs but also provides financial support through scholarships.
Exploring Scholarship Opportunities
To maximize your chances of securing a scholarship, it's essential to explore various resources and leave no stone unturned. Here are some websites and resources to help you find scholarships:
Business school websites: Visit the official websites of the MBA programs on your shortlist to find information on available scholarships.
Scholarship databases: Use online databases like Fastweb, Scholarships.com, or The College Board's Big Future to search for scholarships relevant to MBA students.
Professional associations: Many industry-specific professional associations offer scholarships for graduate students pursuing degrees in their field.
Government organizations: Check government websites for information about national or regional scholarships available for higher education.
Local organizations: Community foundations, non-profit organizations, and even some companies may offer scholarships for local students.
Networking and Building Connections
Building a strong network can prove invaluable in discovering scholarship opportunities that might not be widely advertised. Here are some ways to engage with alumni and current students:
Social media groups: Join LinkedIn or Facebook groups related to your target MBA programs or professional interests. Engage with members by asking questions, sharing resources, and connecting with alumni or current students.
Alumni events: Attend alumni networking events hosted by your target business schools. These events provide an opportunity to interact with graduates who can share their experiences and insights on scholarship opportunities.
Information sessions and webinars: Participate in MBA program information sessions or webinars where you can ask questions about scholarships and learn from the experiences of other attendees.
Attending events and workshops
Many events and workshops focus on helping prospective MBA students learn more about financial aid options, including scholarships. By attending these events, you can:
Gain insights into the scholarship application process.
Learn about lesser-known scholarship opportunities.
Network with admissions officers, faculty members, and fellow applicants.
Receive guidance on crafting compelling scholarship applications.
In summary, a combination of diligent research, networking, and attending relevant events can help you discover the best MBA programs with scholarship opportunities. By making the most of these resources and connections, you can significantly increase your chances of securing financial assistance for your MBA journey.
Tips for Securing an MBA Scholarship
Securing a scholarship requires dedication and effort, but with the right approach, you can increase your chances of success. Here are some tips to help you prepare a strong application:
Preparing a Strong Application
A well-prepared application showcases your strengths and highlights why you deserve the scholarship. Pay attention to the following elements:
Crafting a compelling essay
Your essay plays a crucial role in setting you apart from other applicants. To create a captivating essay:
Understand the prompt: Read the essay question carefully and make sure your response addresses the specific requirements.
Tell a story: Use personal anecdotes and experiences to illustrate your points and engage the reader.
Be authentic: Showcase your genuine personality, values, and aspirations instead of trying to fit a certain mold.
Proofread and revise: Ensure your essay is free of grammatical errors, spelling mistakes, and awkward phrasing.
Highlighting leadership experience and achievements
Demonstrating your leadership potential is vital when applying for an MBA scholarship. To showcase this aspect effectively:
Focus on impact: Emphasize the positive outcomes of your leadership roles, such as increased efficiency, successful projects, or improved team dynamics.
Quantify accomplishments: Use numbers and percentages to illustrate the scope and scale of your achievements.
Showcase transferable skills: Highlight skills that are relevant to both your past experiences and future career goals, such as communication, problem-solving, or strategic thinking.
By crafting a compelling essay and showcasing your leadership experience, you can significantly enhance the quality of your scholarship application. This effort will improve your chances of securing financial assistance for your MBA program and help pave the way for a brighter future.
Obtaining Stellar Letters of Recommendation
Strong letters of recommendation can significantly boost your scholarship application. To ensure you receive impactful recommendations, follow these tips:
Choosing the right recommenders
Selecting the appropriate individuals to write your recommendation letters is crucial. Keep these points in mind:
Professional relationship: Choose recommenders who have worked closely with you and can speak to your professional capabilities, such as supervisors, managers, or colleagues.
Academic background: If you have a strong academic relationship with a professor or mentor, they can also provide valuable insights into your intellectual abilities and potential for success in an MBA program.
Positive rapport: Select individuals who hold a positive view of your work and character, as their enthusiasm will reflect in their recommendation.
Providing adequate information to your recommenders
To help your recommenders write strong letters, ensure they have all the necessary information:
Background materials: Provide them with your resume, transcripts, and any other documents that highlight your accomplishments and qualifications.
Scholarship details: Share information about the specific scholarship(s) you are applying for, including eligibility criteria, deadlines, and any particular focus areas or requirements.
Your goals: Discuss your career aspirations and how the MBA program and scholarship will help you achieve them. This information will enable recommenders to tailor their letters to support your objectives.
Acing the GMAT or GRE Exam
High test scores on the GMAT or GRE can significantly impact scholarship decisions. Here's why they matter and some tips for preparation:
Importance of test scores in scholarship decisions
Many scholarships, especially merit-based ones, consider test scores as a critical factor in determining eligibility. High scores can demonstrate your academic potential and set you apart from other applicants.
Test preparation tips and resources
To achieve high GMAT or GRE scores, consider the following strategies:
Create a study plan: Develop a structured study plan that includes dedicated time for reviewing concepts, practicing questions, and taking mock exams.
Leverage study resources: Utilize various resources, such as test prep books, online courses, and practice tests, to build a comprehensive understanding of the exam content.
Focus on weak areas: Identify your areas of weakness and devote extra time to improving them.
Join a study group: Collaborate with peers to share strategies, insights, and encouragement throughout the preparation process.
By obtaining strong letters of recommendation and acing your GMAT or GRE exam, you can further strengthen your scholarship application and increase your chances of receiving financial assistance
Obtaining an MBA with a scholarship offers immense value, both in terms of financial relief and the sense of accomplishment that comes from earning such a prestigious opportunity. A scholarship-funded MBA can open doors to high-quality education and career growth while minimizing the burden of student loans.
By researching programs thoroughly, networking effectively, and crafting strong applications, you increase your chances of success. So, don't hesitate to pursue scholarship opportunities and take control of your future. The rewards—an exceptional education and a bright career—are well worth the effort.
Further Reading
U.S. Department of Education Federal Student Aid: This government resource offers comprehensive information on federal financial aid programs, including grants, loans, and work-study opportunities for students pursuing higher education, including MBA programs. The website also provides guidance on eligibility criteria, application processes, and managing student loans.
GMAC (Graduate Management Admission Council): GMAC is the organization responsible for administering the GMAT exam, a crucial component of most MBA program applications. The website offers valuable resources related to the GMAT exam, MBA program research, and scholarship opportunities. It also provides a searchable database of MBA programs worldwide.
Association to Advance Collegiate Schools of Business (AACSB): As a leading global accreditation body for business schools, AACSB ensures that institutions meet high-quality educational standards. The AACSB website offers resources to help prospective students find accredited MBA programs and learn more about the accreditation process. Additionally, they provide insights into business education trends and industry news.
About the Author
Latest Posts

Julia, originally from Germany, earned her MBA degree in 2016 at the Rotterdam School of Management in the Netherlands. She has worked for over 6 years as a Project Manager in the Tourism, Banking and Logistics industry. Eager to explore the world, she has travelled to over 30 and lived in 5 different countries, even exotic far flung places like Papua New Guinea. Now she focuses on her writing career, helping others to find their path in life.